BB/SB Schedules & Stats - Attendance at Games
Everything you want to know about the Rebels at one click!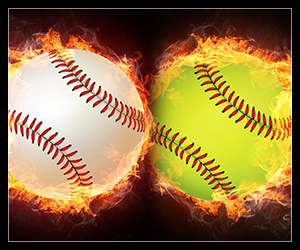 Attendance at Games:
Monday, June 15, marks the beginning of the 2020 softball and baseball season. Westwood will host games starting on June 16. Junior varsity games will begin at 5:30 for both softball and baseball. The Woodbury County Health Agency, conference athletic directors, and administration have agreed on guidelines for all players and fans to follow to make these games the best experience possible for the athletes. Coaches have been giving guidelines for their teams, spectators should follow the below guidelines. Guidelines are to ensure the health and safety of the players, coaches, officials and spectators. I want to thank everyone for coming to the ballpark and supporting our Rebels. I hope everyone enjoys the games.
All spectators will be allowed to attend

If you are not feeling well the day of the game, please stay home

The conference has suggested $5 per spectator as a donation in lieu of admission fees.

No concession stand at any games. Coolers will be allowed.

Sunflower seed will not be allowed by spectators or players

Bleachers will be open with social distance guidelines between family groups.

Spectators are encouraged to bring lawn chairs

Restrooms will be opened and sanitized prior to the jv games.

Social distancing guidelines are to be followed at all times