This Web site was designed using Web standards.
Learn more about the benefits of standardized design.
Quick Links
Main Navigation
Top Stories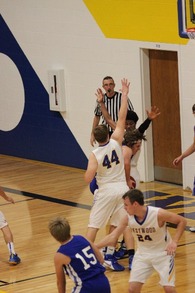 The Westwood boys varsity basketball team kicked off the 2015/16 campaign with a 41-19 win against Charter Oak-Ute Monday night in the Westwood Jamboree. A solid team defensive effort limited the bobcats to just 19 points in the 2 quarter jamboree. Drew Brekke led a balanced scoring attack with 18 points. Jacob Miller also put up six points and 7 players scored in the contest. The Rebels kick off . . . read more
College Planning Bulletin A monthly college planning guide for Nebraska high school students December 2015 Prepare for the FAFSA with free programs and resources Juniors and seniors…it's time to start preparing for the FAFSA (Free Application for Federal Student Aid)! read more
View the Cube!
Rebel Events Live and Recorded Join our Twitter @WCSDrebels for scores and pictures. JV & Varsity Girls' Basketball 11-24-2015 (Full HD - New system so we will be working out the kinks tonight. Announcers will start after wrestling.) Veteran's Day Program . . . read more
Accelerated Reader
Current Highlights