This Web site was designed using Web standards.
Learn more about the benefits of standardized design.
Quick Links
Main Navigation
Top Stories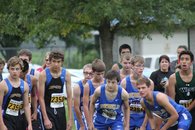 The cross country team started their season off with the Heelan meet. This will be the first time the girls will be running the same distance as the guys. Everyone ran well, especially the freshman. Top finishers were: Tyler Siegfried, Brandon Croghan, Kenzi Brinkman and Maddy Kafton. Great effort teams! read more
Late bus: Leaving Sloan @ 6:00 - Salix drops off first this week 9:15 Start- Zone 7 Today's check-out lab , check-out lab b , checkout lab c , Chromebook Lab #1 , Chromebook Lab #2. REMEMBER . . . read more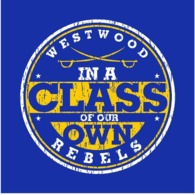 In a Class of our Own!
Homecoming 2015 T-Shirt Order Forms Homecoming 2015: "In a Class of Our Own" T-Shirt: Blue with White and Yellow writing. All T-shirts $10.00 and due at the time of the order . Make checks to Westwood CSD. Return to Elementary/High School Office or . . . read more
Accelerated Reader