This Web site was designed using Web standards.
Learn more about the benefits of standardized design.
Quick Links
Main Navigation
Top Stories
Westwood Homecoming- "Rebels Got Game" Homecoming Dates October 2nd - Coronation 5:00 pm October 7th - Homecoming Friday 1:30 pm Parade 2:30 pm Community Pep Rally 7:00 pm Football Game v. Woodbury Central Dress Up Days: Monday: Candy Land- Sweet Dreams! Wear your pajamas. Tuesday: Twister- . . .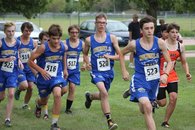 The Rebels started their season with 8 new PRs (personal records) or raced faster than last year's time. Blake Brinkman cut 31 seconds off his PR from last year. Three other runners lowering last years race times were: Tyler Siegfried, Kaleb McDonald and Samantha Burkhart. Others establishing new PRs were: Layton Harvey, Kade Killian, Bowen Rand and Braxton DeWald. Both the guys and girls teams . . .
Accelerated Reader
Current Highlights