Class Placement Requests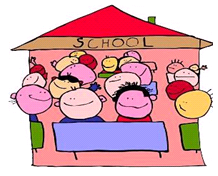 CLASS PLACEMENT
When creating class rosters, we strive to make sure that students are placed in a setting that will best meet their needs both academically and socially. Many factors such as academic levels, behaviors, teacher recommendation etc. are considered when forming the list.
We consider parent requests for placement in all grades with the exception of kindergarten. We do not accept requests for kindergarten due to the lack of social and academic history. Kindergarten rosters are made based on information gathered during kindergarten testing and kindergarten round up.

Requests must be made in writing stating the desired placement. Be sure to include student/teacher names, parent signature, date of request, and phone number. Requests must be delivered to the elementary principal by the last day of March of the current school year. The school retains the right to make all decisions on final placement of students.